---
The Disappeared / Los Desaparecidos at The University of Texas at El Paso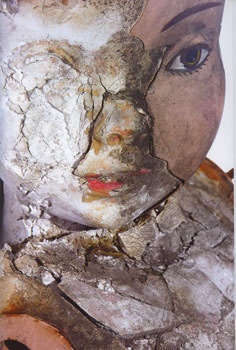 The Disappeared brings together the work of thirteen artists and one artists' collective from Latin America who have lived through the horrors of the military dictatorships that disrupted life in their countries in the latter years of the twentieth century. Many civilians were "disappeared" by these governments. The exhibition showcases artwork that addresses the political and social turmoil in Argentina, Brazil, Chile, Columbia, Guatemala, Uruguay, and Venezuela and in doing so speaks to violence and repression of all kinds. The Disappeared will be displayed jointly by the Rubin Center, The Centennial Museum and the Union Gallery, on the campus of The University of Texas at El Paso.
The Disappeared was curated by Laurel Reuter of the North Dakota Museum of Art. It has been exhibited in several major cities in the United States and Latin America, but it takes on special significance here on the U.S./Mexico border. Countless numbers of Latin American immigrants have passed through El Paso seeking refuge in the United States, often fleeing the same types of oppression featured in the exhibition. Plus, current violence as a daily reality in Juarez is not unlike that of the countries depicted in the artwork.
The Disappeared will feature a wide range of collaborative programming including concurrent exhibitions and a film series at a variety of locations around El Paso and Juarez.
The Disappeared / Los Desaparecidos
June 18 - September 11, 2009 at the University of Texas at El Paso.
---