---
Ctrl.Alt.Shift and Baltic Centre for Contemporary Art have joined forces to offer all budding young artists an opportunity to exhibit their work at Baltic as part of The Ctrl.Alt.Shift Exhibition which runs from Friday 13 March until Sunday 26 March 2009.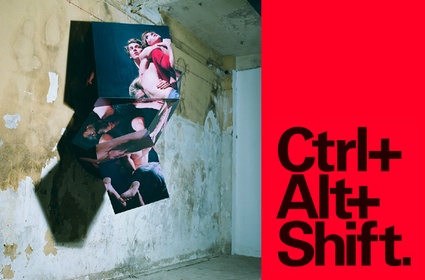 Ctrl.Alt.Shift, a new experimental youth initiative that aims to engage people in global issues, using art as a catalyst for change, invites young people aged 16 – 25yrs to create their own artwork inspired by the major issue of global conflict, using themes such as racial and ethical intolerance, political violence and violence in culture. All entries must arrive by Sunday 1 March and should be submitted as a photograph through the website http://www.ctrlaltshift.co.uk/baltic
The winning works will be showcased during the exhibition on Baltic's website and on Baltic's Quay TV situated on Level 2 as well as being published in the Ctrl.Alt.Shift magazine.
The Ctrl.Alt.Shift Exhibition consists of two bodies of work; British artists Graham Hudson and Matthew Stone present a major new presentation in Baltic street and stairwell and student and graduate participants from Newcastle University's LifeWorkArt programme present a group exhibition in Level 5 and Baltic Quay on Level 2. Embarking on the project in October 2008 Hudson, Stone and the students, with additional guidance from London based artists Benjamin Wachenje and T-Magic, creatively explored the issue of global conflict with particular focus on Colombia. Participating in practical workshops, immersion sessions, discussions and debates they were exposed to details and issues around conflict in Colombia . The work on show at The Ctrl.Alt.Shift Exhibition at Baltic is the result of this creative journey.
Baltic's collaboration is part of a wider initiative called Cultural Interventions – a series of projects created to harness contemporary culture to stimulate interest amongst youth audiences around issues of global development. Each collaboration will focus on a particular issue in a global development context. Other projects include collaborations with VICE (Gender, Poverty + Power in Asia) and Sadler's Wells (HIV + Stigma in Africa ).
---