---
The best political films of 2010
Another fantastic post from Artthreat.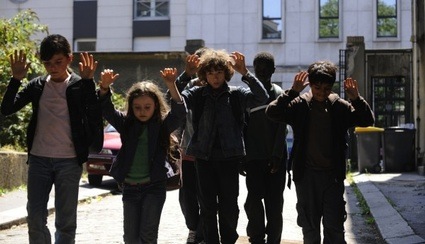 We've searched far and wide to assemble this list, and in the process have drawn on the talents and experience of three international programmers and critics. Aside from picks from yours truly (EW), we have selections from Charlotte Selb (CS), Director of Programming for RIDM – Montreal's International Documentary Film Festival, Jean-Pierre Rehm (JPR), Executive Director of the FID Marseille International Film Festival, and Matthew Hays (MH) film critic and writer for the Montreal Mirror, The Globe and Mail, The Guardian, Cineaste Magazine and The Daily Beast. We'll begin with Mr. Hays, who also teaches film studies and journalism at Concordia University:
---
South of the border - Oliver Stone
Oliver Stone's controversial documentary South of the Border is up for download.
The film examines the free-market economic policies pushed by the U.S. and the International Monetary Fund over the last several years, and how they have largely failed to alleviate Latin America's chronic income inequality. The film suggests that financial calamities such as the Argentine peso collapse of 2001, combined with Latin suspicions of U.S. drug-eradication efforts and resentment over the selling off of natural resources through multinational companies, also have contributed to the rise of socialist and social-democratic leaders across the region. Tariq Ali who collaborated with Stone to make the film has remarked that" "These changes that are taking place are not coming about through armed struggle or guerrilla warfare or Che Guevara. All these changes have come about through democratic elections. And that makes it a very, very significant development in that continent." According to the Associated Press, "Stone said he didn't see it necessary to present the opposition's case in his film. 'He is a democrat and there is opposition to him, and he's not perfect. But he is doing tremendous things for Venezuela and the region.'" US economist Mark Weisbrot advised Stone on the documentary and was credited as one of the writers alongside Tariq Ali.
---
Human Rights Watch International Film Festival 2009
For 20 years, the Human Rights Watch International Film Festival has showcased the stories of activists and survivors across the world and empowered viewers with the knowledge that personal commitment can make a very real difference. This year at the Institute of Contemporary Art in London is offering some extraordinary new films from the festival, including a screening and director Q&A for Afghan Star, winner of two major awards at Sundance recently, which is being released at the ICA for a longer run later this month.
20 March 2009 - 26 March 2009
---
The Yes Men Fix The World 2009 - trailer
Trailer for The Yes Men Fix The World (dir. Andy Bichlbaum, Mike Bonanno 2009), the sequel to The Yes Men (Christ Smith, Sarah Price, Dan Ollman 2004).
---
"A site where anyone with an internet connection can watch a movie to educate themselves or simply explore another perspective whenever they please. These movies aren't just for education but are also for entertainment.
As a secondary objective freedocumentaires.org allows independent filmmakers to have their message heard by viewers that they may not normally reach."
Via http://www.free-soil.org/
---